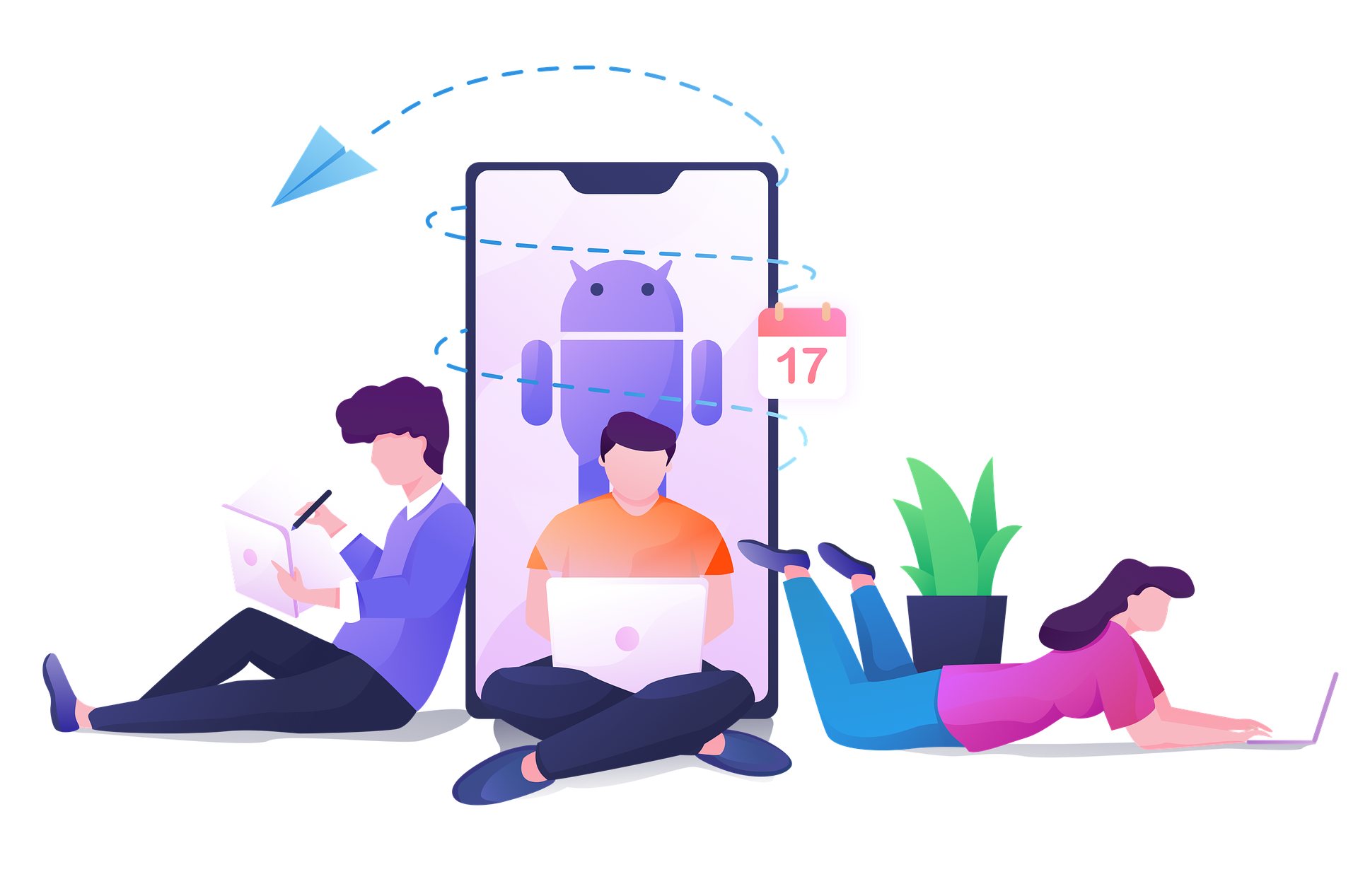 Anroid Development
Looking for an affordable solution provider to develop your mobile app, look no further. The Debug IT team can help you transform your idea into an intuitive, unique and user-friendly mobile application.
Want to amaze customers and provide mobile access to your business?
Jump start your mobile project with Android development! Deliver and promote your services to a wide audience.
Mobile phones have undoubtedly changed the way businesses work. In such a scenario, the importance of mobile websites and mobile applications cannot be undermined.
Android has the capability to house a large number of applications which work seamlessly in this environment. The secret of the popularity of Android lies with it's price tag. It is inexpensive and available for people who could not, otherwise have had afforded smartphones. A smartphone is a necessity if not an inevitable habit. Most of these smartphones are run by the different versions of the android operating systems. As a result of that, the number of applications that can run on an android environment is increasing exponentially. There are multiple choices for a customer to choose from.
Building a customized Android app takes exceptional expertise that our app developers can deliver. Debug IT android team knows how to create scalable and crash-resistant Android apps that will show all the power of native application development.
At Debug IT we truly realize the significance of deadline, which is why we always get remarkable feedback from our clients.
Get in touch with us today to find out how Debug IT can help bring your Android app to life with fantastic functionality and better security options than ever before!